Highlights
Live support for technology, homework and mental health (click on LEARN MORE)

iReady, Science, and Social Studies Assessments

3rd - 8th grade parents, may now pick-up novels and supplies.
Students & Staff News Channel - Microsoft Teams

A ROAR - Daily Announcements

COUNSELING DEPARTMENT
* Lil Cubs . . . . PreK - 2nd grade information
* Cubs . . . . . . 3rd - 5th grade information
* Lions . . . . . . 6th - 8th grade news
* Mentoring Groups
* The DOC - Dean of Culture

THE DEN

THE PAW


SWA Academic Games
Ms. Clay is pleased to announce that Academic Games have begun for the 2020-2021 school year.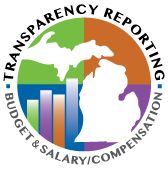 REACH RISE ROAR REACH RISE ROAR
Sampson-Webber Academy has been awarded an Attendance Works grant! This grant is to be used to provide various programs and workshops for parents and students in order to improve daily attendance and promote the importance of attending school on a consistent basis.

"Every School Day Counts!"
Expect Respect

At school and at home, use your monthly Values and Traits to be your best!
Daily COVID Check For Your Family